FREIM announces partnership with Shoply
FREIM and Shoply are delighted to announce a strategic partnership, for their mutual Live Commerce activities.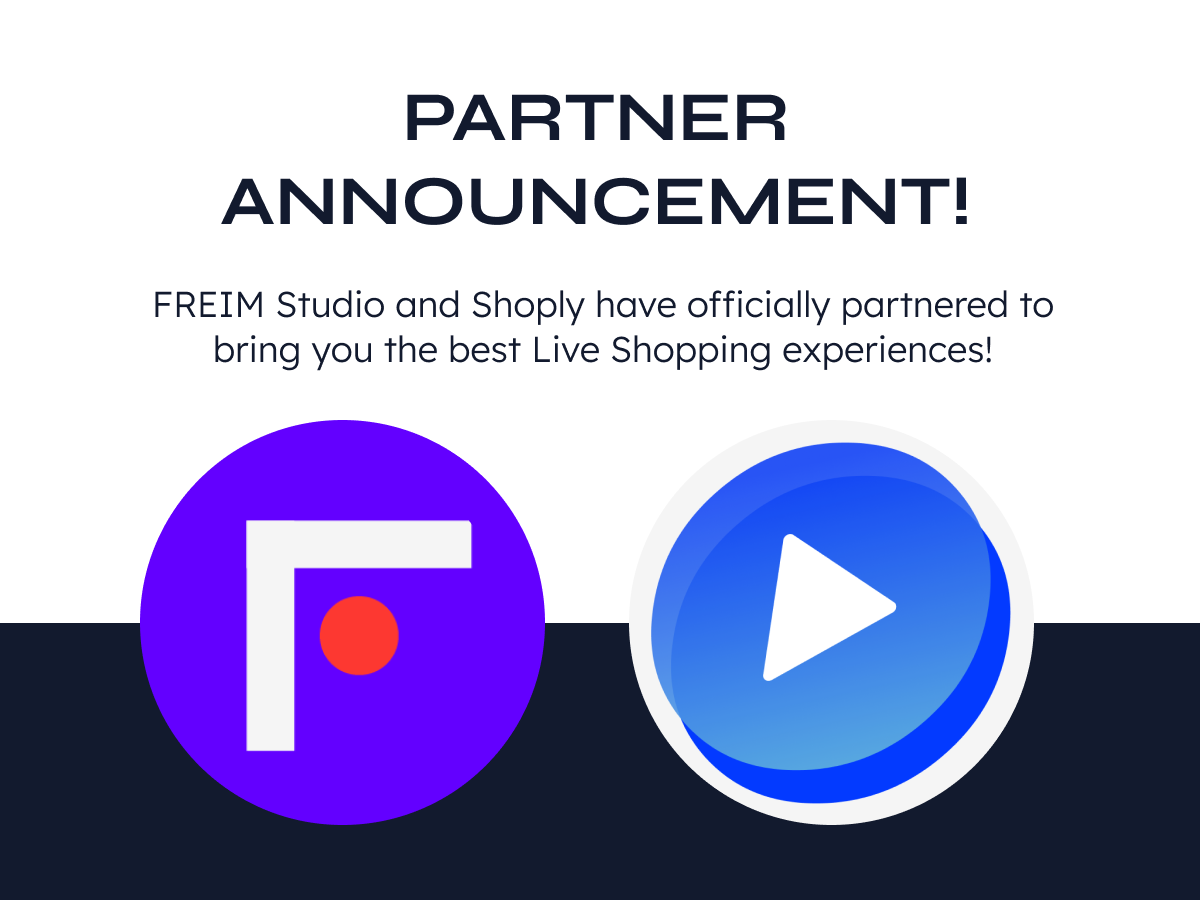 We are over the moon to announce our recent partnership with Shoply, a live shopping software provider based in the beautiful city of Paris.
Shoply (www.shoply.tv) is a French-based startup with a deep expertise in online events software technologies. Their Live Commerce platform has been used by world-renowned brands such as Unilever group, Pernod Ricard group and Adolfo Dominguez, both for their B2C and for their B2B eCommerce activities.
Shoply's SAAS platform is very comprehensive, customizable and can help to –
 Multiply lead generation and traffic
 Increase engagement rate and loyalty
 Accelerate conversion rates
 Increase SEO ranking
All through Live Shopping!
This partnership means that FREIM can now offer Shoply's platform to our clients! How amazing is that! But don't just take it from us, see what Shoply's CEO Laurent Dunys has to say about it 
"As Live Commerce is becoming more and more popular in Europe, we were looking for a European-wide agency that would help our clients rapidly and successfully implement their Live Commerce strategy. We are delighted to welcome FREIM Studio as a new strategic partner. " Laurent Dunys, CEO at Shoply.
Want to hear more about Shoply and FREIM's partnership and what we can offer you? Contact us via [email protected]. Alternatively, give us a follow on our LinkedIn and Instagram to keep up to date with the latest news!